Nothing is more personal than musical preferences, don't you think?  But what we can agree on is that music, in some manner, is a powerful, engaging tool for our feelings. Without reading any study about it, we know by experience that listening to music can trigger activity in brain regions linked to the experience of intense emotions. Who hasn't cried listening to a particular piece of music at some point in their life, for whatever reason? Who has never used music to motivate themselves to run farther, pedal faster, or dance for longer on a night out? And conversely, who has never asked to turn down the volume of music that didn't fit their state of mind at that specific time?
As a deliberate way of influencing how we deal with daily challenges, some lifestyle stress-reducing choices are thought to be highly protective for health maintenance, and music as a whole may be one of these.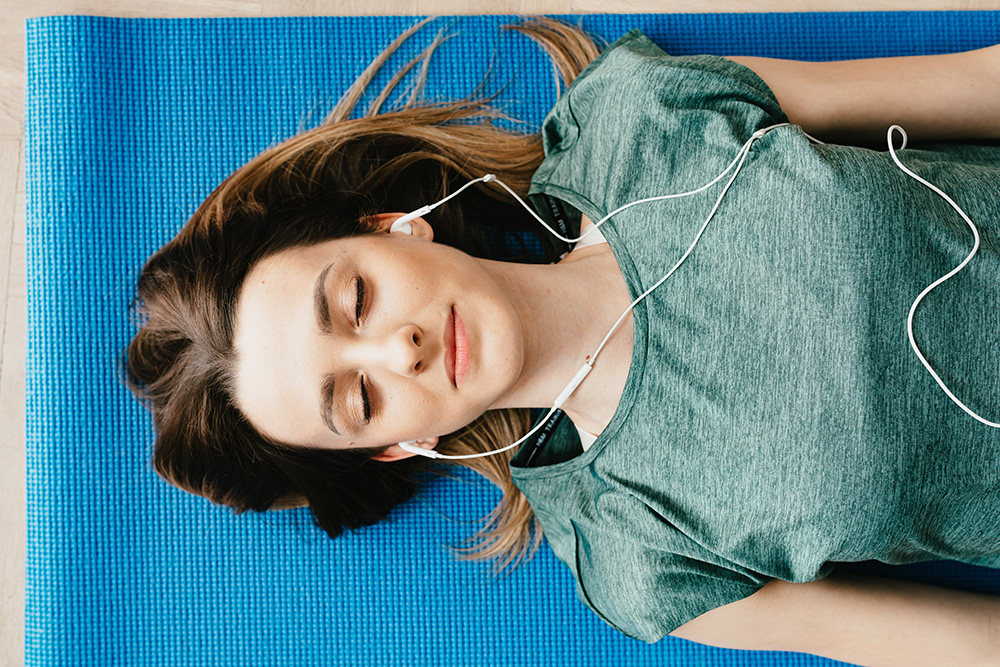 All evolved organisms seek to maintain homeostasis, and stress changes are a neurochemical response and compensation to the loss of homeostatic balance. Biologic stress responses involve neuroendocrine, metabolic, and immune system short-term necessary adaptative changes triggered by the central and peripheral nervous systems in terms of arousal, vigilance, and focused attention, inhibiting non-essential short term activities such as eating, digestion, growth, sex drive, and elevating heart rate and rapid breathing to increase oxygenation and glucose supply to the brain and skeletal muscles.
However, stressful perceived events that are either severe, lasting, or of uncertain duration may lead to mental adjustment disorders, depression, and sustained high levels of glucocorticoids that act as neurotoxins to neurons and other cells. Cortisol also promotes chronic low-grade inflammation with adverse outcomes in cognitive functioning and in susceptibility to infectious disease, cardiovascular disease, dementia, and Alzheimer's disease.
But the good news is that music tempo influences how brainstem neurons fire, as they seem to synchronize with rhythm stimulus naturally present in nature. So an increased music tempo (that mimics nature alerts: loud sounds with sudden onset and a short repeating motif) modulates brain stem and sympathetic arousal, augmenting heart rate, blood pressure, body temperature, skin, and conductance; whereas relaxing music (in nature they correlate with soft low-pitched sounds like maternal vocalizations, purring and cooing), produces precisely the opposite in adults and infants.
P.E.T. studies to assess regional cerebral blood flow during music experiences showed that self-selected music is known to induce goosebumps or chills reliably. In contrast, neutrally-rated music increases blood flow within structures critical to reward and reinforcement systems, such as the ventral striatum, nucleus accumbens, midbrain, thalamus cerebellum, insula, anterior cingulate cortex, and orbitofrontal cortex.
Similar results were obtained with singing, suggesting that an individual's preferred music is connected to reward systems in the brain and opioid-rich midbrain nuclei, known to regulate descending pain inhibition. Using one's selected music to study or finish sutures faster in a surgery room has been proven to enhance focus and increase outcomes. Post-surgery human patients exposed to their chosen music also showed decreased cortisol levels compared to controls or experimenter-selected New Age music. So, science knows that individual preferences are determinant.
Isn't this wonderful? This means that choosing the music you know is good for your soul and actively listening to it will especially help you out through the day because it will favour the release of dopamine and endorphins, besides reinforcing your sense of choice and motivation.
Listen to music you love going to and coming from work. Listen to music you love in the surgery room as long as it doesn't bother your patient's anaesthetic recovery. Listen to music you love when you exercise, when you do your house chores, when you cook. Listen to music you love before relaxing and going to sleep. But please, whatever you do, do not forget to listen to music.
We have prepared some music lists for this project as we think it's impossible to counteract burnout without proper tunes. We challenge you now to send us your own lists to enrich ours, either for chilling at home or to listen to at the clinic. We'll be reading your comments!