Butter, margarine and peanut butter are a staple in the kitchen and on the dinner table in much of Europe. In recent years, coconut milk or coconut cream has become popular due to the influence of Indian and Thai cuisine. All these "fats" have both supporters and detractors. Find out what the real values of fats, both animal and vegetable, are and why some are not as beneficial as we are led to believe.
Animal fats
These are basically saturated fats, i.e. solid at room temperature, and in the case of butter, they also contain cholesterol. Just a few brief notes to remember.
Butter
Butter is used heavily in Northern European diets. In France it is estimated at 8.2 kg per capita, in Denmark 6.4 kg, in Czechoslovakia 5.4 kg and in Switzerland 5.2 kg. 
Its fatty acid composition is
48,8 – 59,4 a.g. saturated

24 a.g. monounsaturated

2 – 3.4 polyunsaturated a.g.

168 – 260 cholesterol
This would lead us to believe that we should eliminate butter from our diet. But it turns out that in France, the land of butter and croissants, the prevalence of death from coronary heart disease is even lower than in other European countries. Why? 
This is what researchers call the "French paradox". New research points to other common dietary ingredients and the fact that the French do not generally lead a sedentary lifestyle. This shows that eating butter in moderation will not lead to an increase in HDL if accompanied by a healthy diet and moderate exercise.
Lard
Lard is mostly used in southern Europe to enrich traditional dishes. It has fallen out of favour because of the belief that it has a high percentage of saturated fats, but it's much lower (as you can see) than butter, and has a high percentage of monounsaturated and polyunsaturated fatty acids – and much less cholesterol! 
34.1 – 46.7 a.g. saturates

37,1 – 45,1 a.g. monounsaturates

9 – 28,8 a.g. polyunsaturated

70 – 95 cholesterol
Vegetable fats
Margarine
Margarine is composed of hydrogenated vegetable oils and fish oils, a process that produces a significant presence of trans fatty acids. Current technology makes it possible to produce margarine with virtually no trans-fatty acids and a significant content of unsaturated fatty acids.
Compared to butter, margarine is at a disadvantage as it has virtually no fat-soluble vitamins. To increase its nutritional value, some brands – in addition to eliminating trans-fatty acids by not partially hydrogenating the margarine – include plant sterols, vitamins A, D and E in higher amounts than butter, and do not use palm oil.
Quality margarine is a good alternative to butter and can provide a valuable source of unsaturated fats in our diet.
The composition of margarine, per 100g of product would be as follows depending on the brand 
13,8 – 44,3 saturated fatty acids

27,1 – 39,3 monounsaturated fatty acids

15,7 – 32 polyunsaturated fatty acids

0 – 2 Cholesterol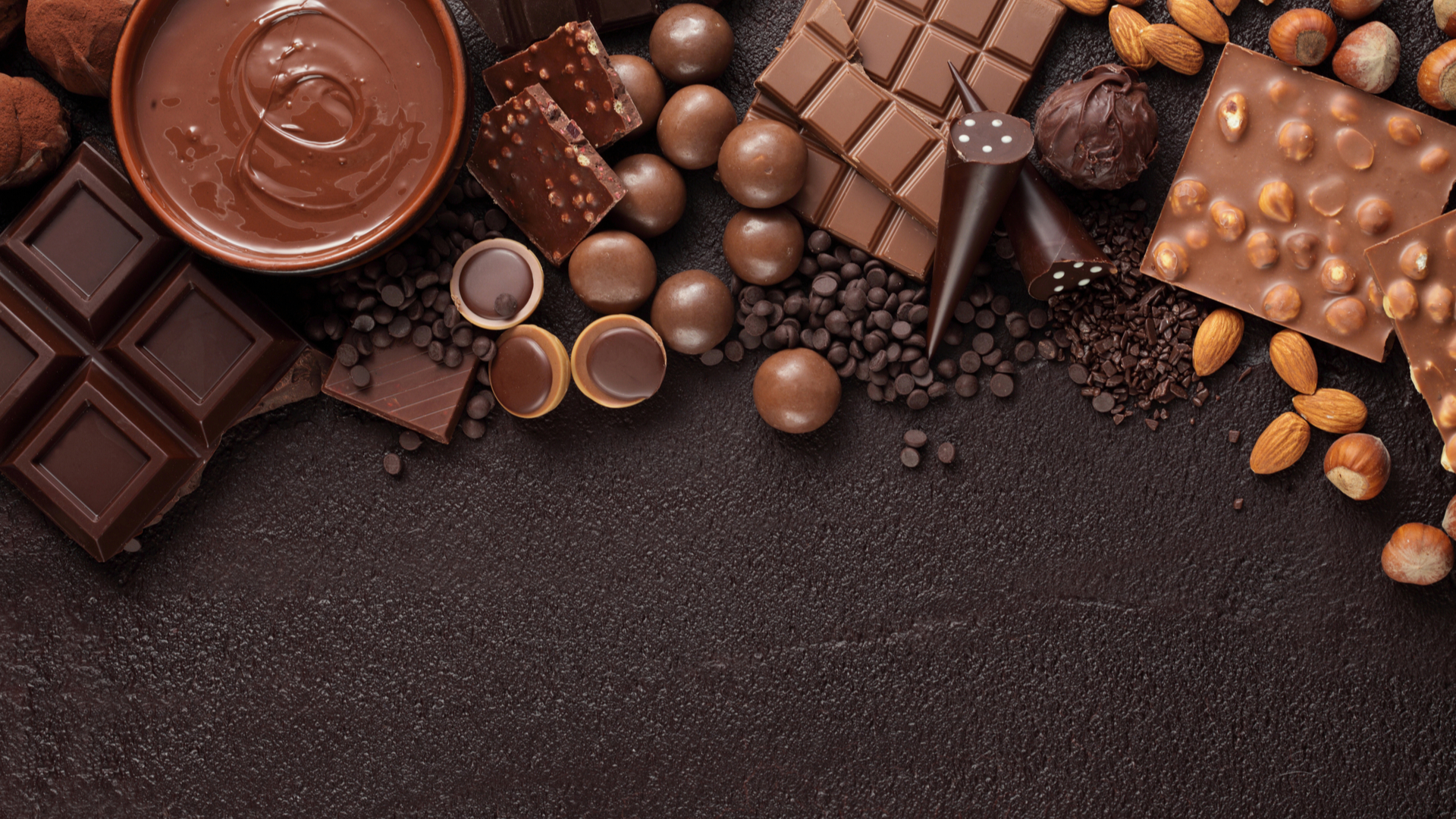 Cocoa butter
Who doesn't like chocolate? Dark, milk, white, with nuts… The problem with chocolate on a dietary level is not the cocoa butter, but the sugar. 
Cocoa butter has a high content of stearic acid, a saturated fatty acid that our body transforms into oleic acid – the basic component of olive oil. Although it should not be consumed in excess because of the amount of calories it provides, cocoa butter and chocolate, especially dark chocolate or cocoa powder with no added ingredients, do not raise cholesterol like other butters or solid fats.
Peanut butter
Peanut butter, so widely consumed in many parts of the world, also has a high caloric potential. Its composition is 53% monounsaturated fatty acids, 26% polyunsaturated fatty acids and 21% saturated fatty acids. It provides us with 13% niacin (B3), Vitamin E (10%) and copper (8%), although it also has high percentages of magnesium and sodium. This is important to know if you have to follow a low sodium diet!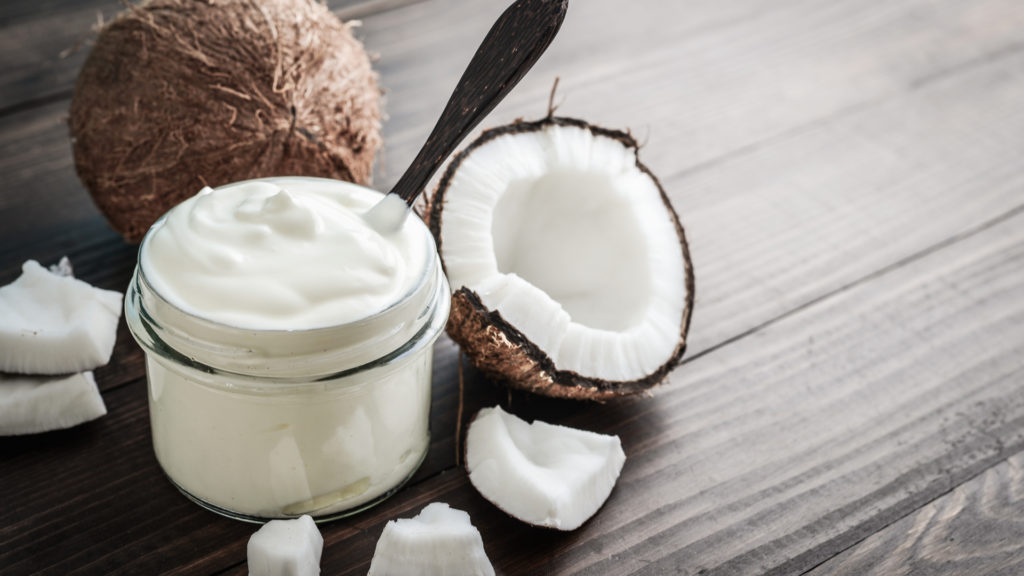 Coconut milk, in moderation
Finally, let's talk about coconut milk. It is a product that has recently become very popular as an ingredient in curries, homemade ice cream, milkshakes and even as a thickener for risotto-type rice or vegetable creams. 
The problem with coconut derivatives is their high saturated fat content. In 100g of coconut milk we find
18.3 of saturated fats

1.4 monounsaturated fatty acids

0.3 of polyunsaturated fats
Studies in Polynesia have shown that coconut fatty acids increase LDL levels. Some studies have also shown that in some of the islands participating in the studies, HDL has also increased, which they attribute to the intake of raw coconut and that some components of coconut lower LDL.
When in doubt and pending more definitive results, coconut milk-based curries and ice creams are fine, but only once in a while. This does not mean that you should forgo a good curry, but only in moderation. And a good buttered toast – once in a while – will not be a catastrophe either!
As with everything in nutrition, the foundation has to be good and the "bad stuff" in moderation.
References
Soy and Cancer Risk: Our Expert's Advice. American Cancer Society.

https://www.cancer.org/latest-news/soy-and-cancer-risk-our-experts-advice.html

Ekanayaka RA, Ekanayaka NK, Perera B, De Silva PG. Impact of a traditional dietary supplement with coconut milk and soya milk on the lipid profile in normal free living subjects. J Nutr Metab. 2013;2013:481068. doi: 10.1155/2013/481068. Epub 2013 Oct 24. PMID: 24282632; PMCID: PMC3824402.
Mariné, A., Amadeo, I: El gran llibre de la nutrició. Ed.Comanegra.
Peanut butter. nutritionvalue.org. https://www.nutritionvalue.org/Peanut_butter_42202000_nutritional_value.html
Nuevas explicaciones de la paradoja francesa: la metabolómica del queso. SEDCA. Sociedad Española de Dietética y Ciencias de la Alimentación. https://nutricion.org/nuevas-explicaciones-de-la-paradoja-francesa-la-metabolomica-del-queso/