Working in a veterinary clinic can be challenging and stressful for both practitioners and support staff. Constant stress and the risk of burnout can negatively affect the productivity and well-being of the whole team. However, there are a number of innovative ideas, some of them low-budget, that can help improve stress, prevent burnout and foster a positive and happy working environment.
In this article, we will explore some of these ideas that management can implement to promote a good working environment in the veterinary center.
1. Organise wellness activities. Promoting the physical and mental well-being of employees is crucial to reducing stress and burnout. Equally as necessary as case meetings, consider scheduling a wellness activity (face-to-face or virtual), such as yoga, stretching or meditation classes, for staff – even if it's just one day a week. This activity will help them relax their minds and bodies and provide a needed break during the workday.
2. Implement a recognition system.  Acknowledgement and appreciation are powerful tools for increasing happiness at work. Create a system where team achievements and efforts are regularly celebrated. This could include an "employee of the month", a mention in the company newsletter, or a board highlighting individual and collective achievements.
3. Encourage communication and teamwork.  A good working environment is based on open communication and teamwork. Create spaces for employees to express their concerns, ideas and suggestions. Hold regular team meetings where active participation is encouraged and challenges (including emotional ones) and achievements of the group are addressed. Fostering a sense of belonging and collaboration will help reduce stress and create a more positive atmosphere.
4. Establish a company-sponsored breakfast day. A simple yet effective gesture is to set up a company breakfast day once a week or fortnight. All the better if each breakfast is personalised with the employee's name on it. This will allow the team to get together in a more relaxed atmosphere, strengthen bonds and foster a sense of community and recognition within the company.
A weekly breakfast or acknowledging achievements can create positive encouragement 
and foster team awareness
5. Create a relaxation space. If you have enough space, set aside an area of the clinic as a relaxation space for employees to unwind during breaks. You can furnish the area with comfortable chairs, music, softer lighting or even set up a stretching corner. This space will allow staff to take time to rest and recharge, which will help reduce stress and improve overall well-being.
6. Encourage flexible working hours. Consider implementing a flexitime system that allows employees to have some control over their working day. This will give them the opportunity to better balance their personal and professional lives, reducing the stress associated with demands outside of work.
7. Schedule active breaks. Organise short active breaks during the working day. These can include exercises, mini yoga sessions or even short walks around the building. These activities will help relieve physical and mental tension, improving mood and reducing stress.
 8. Create green spaces and allow employee dogs in the building. If possible, consider creating an outdoor area with plants, flowers and seating for employees to enjoy a natural environment during breaks. In addition, you can create an area for your employees to bring their own dogs, as long as it is safe and appropriate. This can reduce the burden on staff of having to leave their furry family alone throughout the working day.
 9. Implement a mentoring programme: Create a mentoring programme where more experienced employees can provide support and guidance to new team members. This peer-to-peer connection can help reduce isolation, improve professional skills and foster a positive work environment.
10. Foster a training and development programme. Provide training and professional development opportunities for employees. This will not only allow them to improve their skills, but also make them feel valued and supported in their growth. Continuous learning can increase job satisfaction and reduce stress related to lack of progression. If you are interested in preventing the loss of talent, discover the Talent Retention in Vet Centres course. It is available in English and Spanish.
11. Create a space for employees' children. The vast majority of professionals working in your clinic or hospital are probably women of an age to raise a family. Do you want to prevent all this female talent from having to decide between working for you or looking for a centre with a timetable that favours family compatibility? If you have enough space or you are thinking of opening your own clinic, don't forget an adapted space where vets and CVA's, both mums and dads, can have their children nearby in case they can't take them to the nursery on time.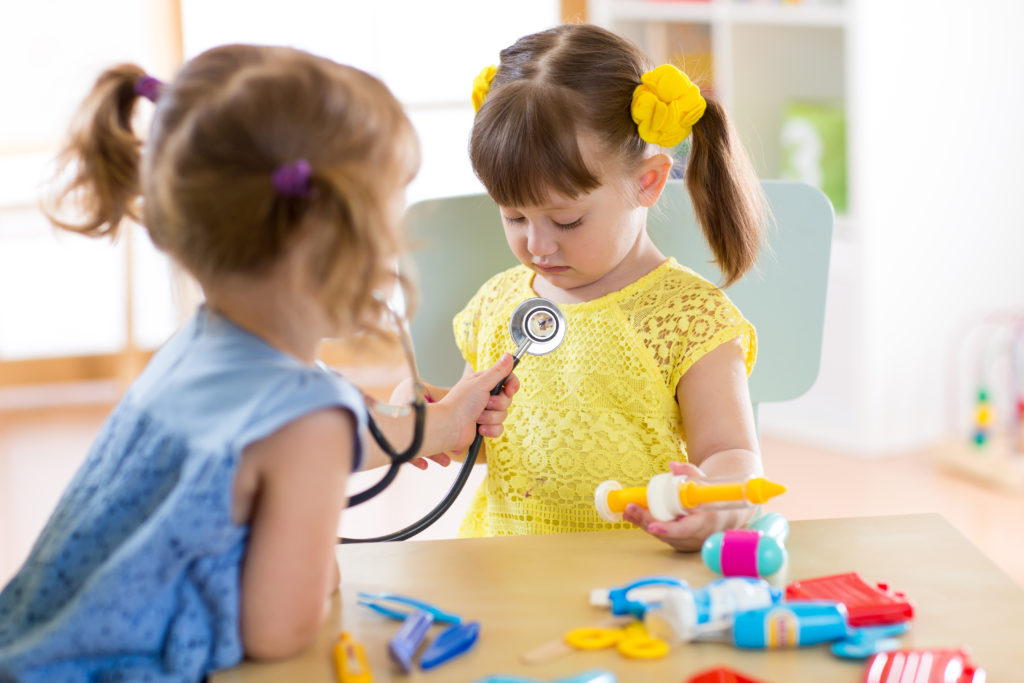 In the article "The challenge of large veterinary hospitals: avoiding the loss of female talent due to burnout "The large Veterinary Hospital challenge: preventing the loss of female talent due to Burnout" we put our finger on the problem and look for solutions to an issue that is beginning to be of concern.
Remember that every veterinary clinic is unique, so it is important to adapt these ideas to the specific needs and capabilities of your centre, clinic or veterinary hospital. We hope you find these suggestions useful!