Every time a professional quits due to burnout, you lose money. Exhaustion is causing a high turnover of professionals in veterinary centres both in Europe and in the United States. The millions lost due to professional fatigue can be solved by improving working hours and workloads in clinics and hospitals.
As a manager or owner of a Veterinary Clinic or Hospital, you know perfectly well the economic and human benefits of a professional who has earned the loyalty of clients, has mastered their field of work and knows the ropes at the centre. 
We are talking about vets, nurses or even receptionists: when they are good at their job, everything flows, the client is happy and the daily routine, however complicated it may be, is easier.
So far we agree, right? Remember now when X told you they were leaving their job to look for something less fast-paced or to rethink their future after taking sick leave? Also remember how difficult it was to cover these absences and reorganise the shifts. Remember the difficulty in finding the right person among all the possible candidates, the process of training them in the dynamics of the clinic and the computer programmes, the company's policies on customer service… and a long etcetera that nobody knows better than you. 
How can you tell if an employee is suffering from burnout?
Burnout in a company is not easy to identify. The person suffering from burnout does not seem to be like they were before. They may have constant digestive problems, be irritable or angry for any given reason, be stressed or depressed — and worse — they may have lost interest in work and interacting with colleagues and clients (or do so reluctantly). You may have had to dismiss an excellent employee who experienced a change in character and perhaps turned aggressive. Maybe they became a source of disruption in the work environment and perhaps they were negligent in some way. All this could have been burnout.
 The economic cost of burnout 
This whole process has an intangible human cost and an economic cost. A study published in Frontiers in Veterinary Science in February 2022* calculated the losses of burnout in the veterinary sector. 
According to this study, the reasonable cost is estimated to be between 2/3 and 3/4 of the salary of the person who has jumped ship due to burnout. In the United States alone, the total volume of economic losses due to burnout is between one million and two million dollars. 
Burnout losses are not exclusive to the United States but are also affecting all European countries. Companies in the sector are beginning to suffer the consequences: sick leave, people leaving the centre to look for other jobs, reduced work efficiency or even early retirements.
When you lose someone who's been working with you for years, you also lose their experience and leadership skills.
It's also been shown that the person affected by burnout can reach a point of stagnation and lack of concern for the job, causing an increase in the number of professional errors. This is worrying when we're talking about veterinarians or VTAs where the health of patients and the prestige of the centre are at stake.
Why is there so much burnout in the veterinary sector?
The study revealed a curious fact: the veterinarians who owned the clinics and hospitals suffered less burnout than their employees, despite the added responsibility of the economic management of the company. The reasonable explanation was that they had the decision-making power to organise their schedules and workload.
It's often believed that the power to solve burnout is in our own hands. This is true to a certain extent. You can learn how to better organise your time outside the clinic, how to be more efficient at work so as not to waste time, how to rest and eat well, how to relax…and the list goes on.
But the reality of the sector is what it is: If 8 or 10 hours of physically, mentally and emotionally exhausting work await you every day, eventually your body and mind will say enough is enough. The sick leave will start and, in the end, the resignations and redundancies will start.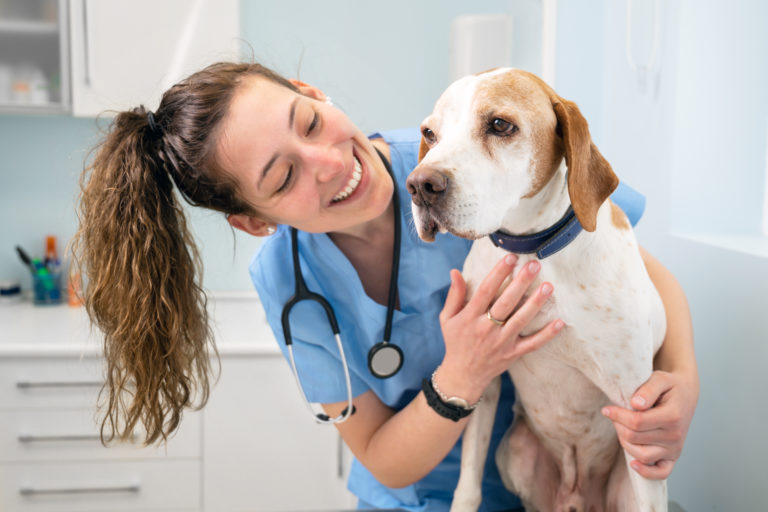 If you are a vet practice manager or owner, the solution to burnout lies in your hands
It seems reasonable to think that part of the responsibility lies in the hands of the managers and owners of Veterinary Clinics and Hospitals. Implementing the right measures can alleviate burnout much more than people can do for themselves.
The first step might be improving communication and teamwork procedures. It's essential that the individual feels free to express their opinion without fear of possible reprisals. Communication can lead to improvements that can ultimately benefit the whole team.
The goal is to reach a consensus on the best way to work and overcome day-to-day business problems. This way each person feels that their opinion is heard and that they have some decision-making power over their life.
It's been shown that workplaces where people feel psychologically safe have less stress, fewer turnovers and less burnout.
Neill C. et al. anticipate that steps taken by the veterinary sector to address burnout will have a much more affordable economic cost than burnout itself.
If you're interested in assessing levels of burnout and Compassion Fatigue in your veterinary practice, here are free tests from the HappyVet Project.