A surprising 42% of veterinary workers have at some point considered quitting due to stress. Over time, stress at work can put professionals at high risk for severe anxiety and burnout, as well as provoking mental and physical illnesses.
Our work environment plays an important role in all of this. The truth is, many of these factors are inherent to our profession and cannot be changed. However, there are a number of organisational measures that can be taken to reduce stress, and other harmful symptoms.
Detecting signs of stress
Health professionals and veterinarians are routinely exposed to severe stressors: deadlines, excessive workload, uncertainties about treatments, and emotional overload due to dealing with suffering and dying patients and their guardians.
A chronically stressed person may notice changes in the way they think or feel. They may feel isolated, nervous, indecisive, negative or unable to concentrate. They may also change their eating habits (eating less or more than usual), seek out toxic habits to help combat stress, or have difficulty sleeping.


Stress affects everyone in different ways. What may be unbearable for some, others can can handle with ease.
Work environment as a cause of stress
"In its simplest form, work stress is really about our subjective perception of when the demands we're faced with are beyond our ability to cope with them," explained Elinor O'Connor at the BSAVA Congress in 2018.
Stress affects people differently. What may be unbearable for some may be more or less easily handled by others. Studies on the causes of burnout have shown that the six areas of work most related to its incidence are:
– Workload
– Control over one's own work
– Lack of professional or financial compensation
– Lack of a feeling of being part of a team
– The perception of not having a fair job compared to other colleagues.
Workload imbalances and lack of control can aggravate burnout due to excessive demands and lead to a state of anxiety by feeling overloaded with work and/or not having enough time to finish it. Conversely, a manageable workload has been found to keep people's energy up.
Lack of control also plays an important role in all of this. Employees feel that they don't have the autonomy to make decisions and modify their workload. High work demands coupled with low control lead to job strain and burnout.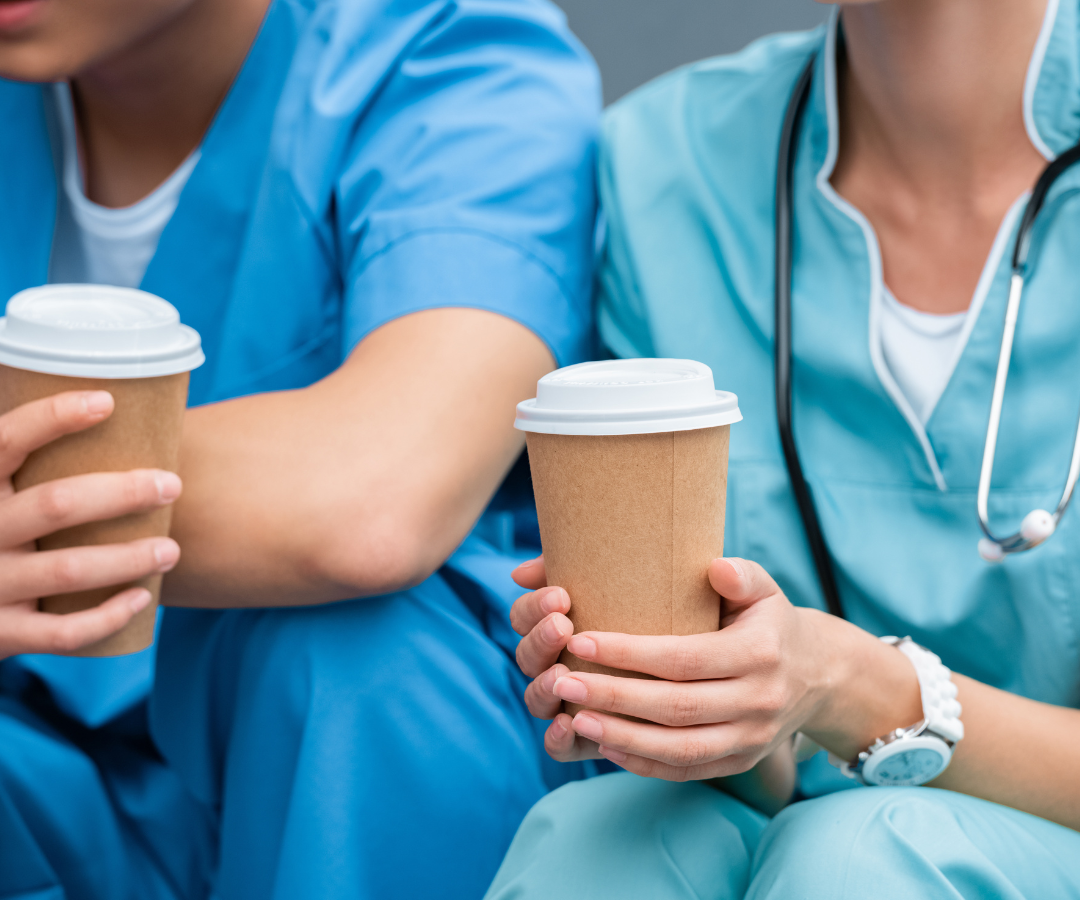 Improving workload and work-life balance
It's a fact that the veterinary profession is a fast-paced one with a heavy workload, long hours and schedules that are incompatible with family and social relationships.
Proper scheduling of visits and surgeries helps to avoid work overload.
Nevertheless, the workday can be organised in a more balanced way. Some hospitals and clinics have implemented the following approaches with excellent results:
Schedule morning visits leaving an hour and a half for lunch. This gives half an hour's margin to cover delays and the staff will still have an hour to have lunch and unwind.

End consultations half an hour before the end of working hours. This will allow staff to go home at around the scheduled time.

Discourage the team from using instant messaging for work-related issues outside working hours.

Schedule one afternoon a week or every other week for veterinarians to catch up on paperwork, continuing education, etc.

Try to avoid scheduling surgeries at the end of the day. Distributing tasks by alternating different physical and mental demands during the working day helps people to maintain alertness and reduce fatigue. 

If possible, allow people to have a say in scheduling. For example, involve staff in discussions about the organisation of shifts. 

Encourage regular breaks during the day. As the manager, ensure that there are appropriate facilities for this, away from telephones. These could be spaces with natural light, plants, comfortable seating, stretching mats and Bluetooth speakers, not forgetting spaces reserved for new mothers to express and store breastmilk. 

It's also recommended to be able to take breaks outside, to get some fresh air.

Monitor the workload on a regular basis and review it if necessary.
Patient-related emotional stress in the veterinary sector
Emotional stress is related to the ability to be resilient no matter the outcome of cases and to handle the suffering of patients and their families. If not managed, it can lead to one of the causes of burnout,  Compassion Fatigue.
Compassion fatigue can affect many vet professionals, including veterinarians, nurses and assistants. HappyVet Project provides all veterinary centres with a free Compassion Fatigue test to identify its presence in clinics and hospitals and help to reduce sick leave.
Improving emotional stress in Veterinary Practice
Reducing the causes of stress in veterinary practices should be a priority. To address emotional stress, three approaches were proposed at the BSAVA Congress:
Referring client complaints to managers (or someone specialised in conflict management) to relieve the pressure on reception staff.

Give extra breaks to receptionists to take time away from the phones and the front line.

Have a bereavement counsellor available to support families and the rest of the team, giving them the opportunity to talk about their feelings in difficult cases.
As the person in charge of the centre, it's in your hands to prevent veterinarians, nurses and assistants from getting burned out Avoiding burnout nowadays is a priority in order to retain talent in the centre, to reduce sick leave and to increase internal levels of happiness, motivation and quality of service, which also has an impact on customer satisfaction. It's not necessary to implement all of these measures at once. Often, just two or three changes to the daily routine are enough to reduce stress levels and improve team satisfaction over all. 
References
Portoghese I, Galletta M, Coppola RC, Finco G, Campagna M. Burnout and workload among health care workers: the moderating role of job control. Saf Health Work. 2014 Sep;5(3):152-7. doi: 10.1016/j.shaw.2014.05.004. Epub 2014 Jun 7. PMID: 25379330; PMCID: PMC4213899.
How to manage stress in the workplace. Improve Veterinary Practice. https://www.veterinary-practice.com/article/how-to-manage-stress-in-the-workplace