Who said that Burnout and Compassion Fatigue only affect veterinarians? Veterinary nurses are just as if not more, exposed to the physical and emotional toll of the profession. They are excellent at their jobs because of the high degree of compassion and care they provide to others, but they often overlook themselves. It's time to learn how to safeguard them so that they can continue to enjoy the profession for many years to come.

Veterinary nursing is a wonderful profession that focuses on animal care. People who are drawn to this profession have a very special mindset: they're empathetic and caring towards both the animals and their guardians – they even become indispensable in the emotional support they provide to the veterinarian day in and day out! This character trait, so highly valued in the sector, makes them more vulnerable to work stress when faced with emotionally demanding situations.
In addition to the work overload that can lead to physical exhaustion, the need to show empathy and compassion towards distressed guardians puts them at risk of experiencing Compassion Fatigue as well.
In this article, we will look at the threats to mental health in the veterinary sector, review what Burnout and Compassion Fatigue are and how they can also affect vet nurses. And most importantly, how to learn to manage the causes of emotional and psychological stress.
Stress in the veterinary sector
Work-related stress is inherent in many professions, but particularly affects those involved in caring for others. There are two types of stress: positive stress, or eustress, which allows us to work with all our senses at our best and perform our work better. And then there's negative stress.
Negative stress is closely related to our own ability to adapt to day-to-day situations. An emotionally stressful event, the loss of a patient, for example, can affect two nurses very differently. How we cope with these challenges may allow us to continue with our work or suffer from Burnout and/or Compassion Fatigue in the long run.
What is Burnout and how does it affect veterinary nursing?
Burnout is defined as exhaustion derived from professional activity that can have a negative effect on the mental and physical well-being of the VNA. It can lead to a point of no return where the person affected decides to interrupt their professional – and in some cases – personal life.
The person affected by burnout may experience physical and emotional exhaustion, complete disinterest in work and low self-esteem.
Burnout is related to all stressors in the profession: long working hours, conflicts between colleagues or clients, work overload, high professional expectations and working in an environment with little or no support structure.
The person affected by burnout may experience physical and emotional exhaustion, disinterest in work and low self-esteem. One sign of burnout may be absenteeism from work, as sick days are used to cope with burnout. However, sick leave is not the solution, as upon returning to work the nurse is again exposed to the same stressors that feed pathological mechanisms of chronic anxiety such as somatisation, anxiety attacks and panic attacks.
Another sign of burnout can be a lack of interest in work. The person seems to be present but less effective: he/she identifies him/herself as "burned out" but continues to go to work, although the quality of his/her work decreases. This is known as "presenteeism". When a person suffers from Burnout, leaving the clinical profession is often the solution, as it is closely related to the characteristics of the work environment.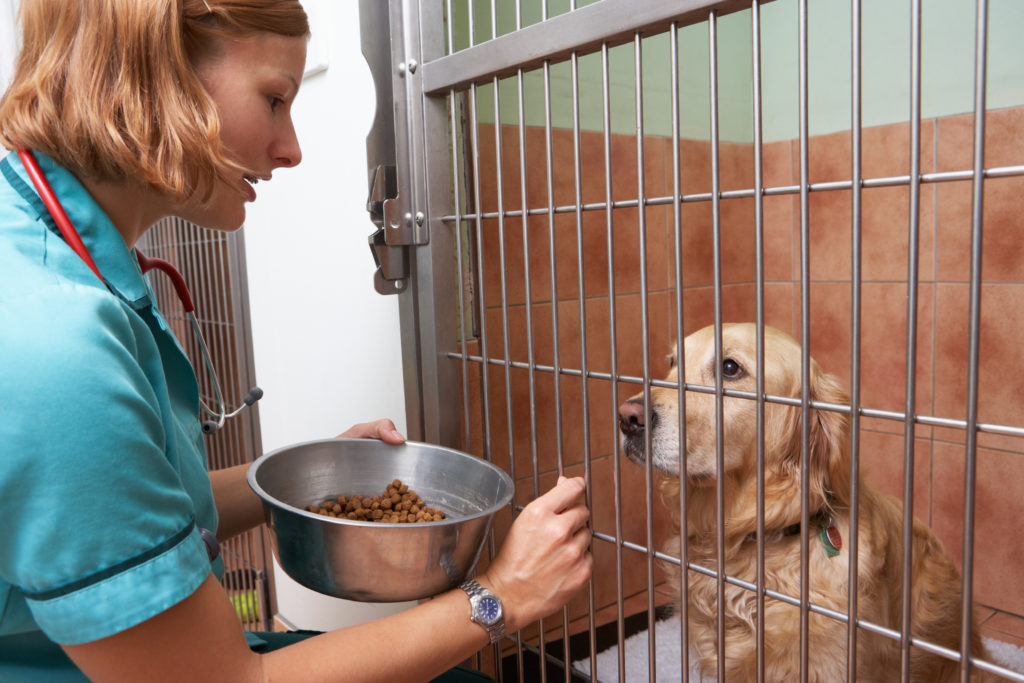 Compassion Fatigue
Naturally empathetic people are in great demand as VNAs, because they are patient and have a natural talent as caregivers. However, these caring and empathetic people are most at risk of experiencing Compassion Fatigue.
Compassion Fatigue is the consequence of emotional exhaustion culminating in a total loss of empathy, and the solution is more complex.
The signs of Compassion Fatigue can be similar to those of Burnout: absenteeism, presenteeism, disinterest in work, emotional withdrawal and detachment from patients and clients, and both social and professional isolation.
Compassion Fatigue is a consequence of losing empathy due to the nature of your work.
It has also been shown that the symptoms of Compassion Fatigue are "contagious" among a clinic's workforce and can reduce the quality of work of the entire organisation as well as the motivation of the team. It's therefore recommended that the person in charge of the centre be sensitive to this fact and take measures such as distributing routine tests to detect those affected and help them as much as possible.
Strategies for dealing with mental health challenges
Considering that the veterinary nursing sector is also highly vulnerable to chronic stress and therefore to Burnout and Compassion Fatigue, the question researchers have asked is: Why are some people more affected than others?
There may be two possible reasons. First, the same incident may be perceived as stressful for some people but not for others. Second, is the way of coping with that event. Let's focus on the latter to find out what strategies you can use to cope with the emotional challenges of the profession.
It's been shown that coping more positively with the stressor will allow you to overcome the emotional impact and learn from it, which will enable you to better deal with these situations in the future. When faced with a stressor such as an argument with an irate client, for example, you should examine what you can do to improve the situation in the future and also assess what your emotional response was so that you can adjust it.
It's also important to understand that it's not necessary to take things personally when you're involved in a conflict or subjected to emotional blackmail. In cases of loss and bereavement, having sufficient information to understand the medical or physiological reasons behind a patient's negative outcome can help to alleviate frustration and sadness.
Dealing less negatively with the source of stress, not taking it personally and focusing on learning will allow you to overcome its emotional impact, as well as learn from it.
It's also very helpful to talk to others and share your feelings. Your teammates can help you by explaining their strategies for coping with these stressful situations and help you learn from their experience. You could even set one day a week to talk for a few minutes about the emotional impact of work and share personal experiences and insights.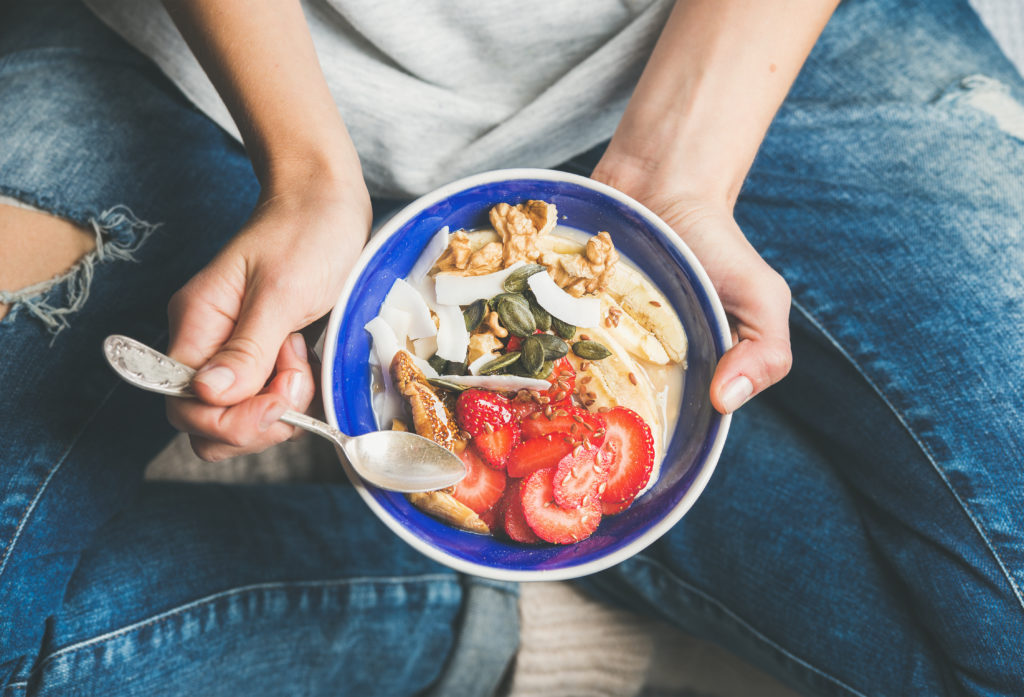 What can you do to protect yourself?
As a VNA you need to be aware that it's just as important to take care of your mental and physical health as it is to take care of your patients. If you want to give them your best, you have to start by pampering and taking care of yourself. Perhaps you could change your lifestyle and eat healthier, exercise more, or learn relaxation techniques such as meditation or yoga. You might even do something that allows you to disconnect from your day-to-day life: playing sports, dancing, pottery, etc.
Maybe you already do all this and just need to make a conscious decision to avoid overwork. Workload and schedules are determined by the management and the nature of the centre itself. Maybe it's time to look for solutions and assertively propose them. Or perhaps opt for a day shift in a small centre if you now work in one open to the public 24/7. Think that sleeping less than necessary can have a negative impact on your work and can affect your health.
Another strategy that is proving very successful is to train yourself to be aware of the present moment, identify the stressor and accept the emotions you are feeling, whether they are positive or negative. This mindfulness training can better prepare you for difficulties you may encounter in the future.
Psychological resilience
The importance of resilience for people working in potentially stressful occupations is that it enables them to properly assess the situation and deal with it in a positive way. Resilient people are optimistic, self-confident, level-headed, and strong. They have the capacity to be resourceful in difficult times. They are people who are always committed to a task even if it's hard, feel they have control over it and see change as a challenge to overcome, rather than a negative experience and a reason to give up.
You may think it's intrinsic to each person's character, but resilience is also a skill that can be learned and practiced over time. There are many coaching courses that focus on improving resilience. You can also offer them at your workplace. Not only will you personally benefit, but it can also help the whole team.
Having compassion for yourself is the first step to improving your health and enjoying your work. It means taking care of yourself, eating well, getting adequate sleep and learning to relax. Accepting your feelings as natural and sharing them with others will help you cope with them in the future. Learning emotional resilience techniques has helped many nurses, both veterinary and human, to cope with the emotional impact of everyday life. Why not give it a try?
Would you like to take the Burnout test and the Compassion Fatigue test? Click on the links below. They are completely free of charge.
If you want to know more about Burnout, Compassion Fatigue or resilience, we recommend the following articles:
References
– Lloyd, C., Campion, D.P. Occupational stress and the importance of self-care and resilience: focus on veterinary nursing. Ir Vet J 70, 30 (2017).
– Rebecca E. Deacon & Paula Brough (2017) Veterinary nurses' psychological well‐being: The impact of patient suffering and death, Australian Journal of Psychology, 69:2, 77-85, DOI: 10.1111/ajpy.12119
– Jodie Thompson-Hughes (2019) Burnout and compassion fatigue within veterinary nursing: a literature review, Veterinary Nursing Journal, 34:10, 266-268, DOI: 10.1080/17415349.2019.1646620