When does the risk of depression and suicide in the veterinary profession begin? During undergraduate studies or in the first five years of the profession? Recent studies reveal that the university years may be the beginning of burnout and depression among veterinary students.
Academic stress can affect absolutely any student. Health-related careers, however, have the dubious honour of being the most stressful.
In August 2022, the results of a survey of veterinary students in Germany were published. 45.9% were depressed, almost 20% had considered ending their lives and 24% were at high risk of doing so. This study showed that depression and the risk of suicide among veterinary students is a problem so intrinsic to the profession that begins in the university years.
A study published by Murray State University, KY, USA in 2021 asked these important questions: "Do veterinary students suffer from the same increased suicide risk as current practising veterinarians do? and, Are there certain school-related stressors that are contributing to this?".

The study started by reviewing the factors that increase the risk of suicide in veterinary professionals to find out whether depression among students had the same causes.

Factors that increase the risk of suicide in veterinarians
The veterinary profession does not have higher suicide rates than others, as Christine Yu Moutier commented at the round table on Suicide Prevention promoted by the AVMA in 2021, and as we reported in the article "Suicide in the Veterinary profession: reality and prevention". However, it still shows higher rates of depression, suicidal thoughts and deaths by suicide than the rest of the population.
What causes this risk?
– History of previous mental illness. Veterinarians with a history of previous mental illness are likely to face an increased risk of being unable to cope with the stressful conditions of the profession and are at a higher risk of developing psychological distress, depression and suicidal thoughts.
– Career pressure. The veterinary profession has high daily levels of stress related to long working hours, conflicts with clients, frequent dealing with death and its consequences, Compassion Fatigue, and financial problems among others.
In the studies conducted, veterinary practice owners point to the added responsibility of management/direction and competition as two of the most stressful issues. Veterinarians without their own businesses were more likely to report professional mistakes, unclear definitions of their responsibilities and a lack of involvement in decisions affecting their work.
– Job burnout syndrome. "Job burnout is often said to come from an overwhelming dissatisfaction with various aspects of the work and benefits or lack thereof", as commented by D. N. Arnold in the Murray University study. This type of burnout has two main factors: long working hours, and low appreciation by some clients for the work performed. "A large number of clients with high expectations and complaints can cause a large amount of stress on a veterinarian" (D. N. Arnold).
– Negative stigma about receiving psychological help. The stigma towards psychological support could be the reason why vets are reluctant to ask for help and eventually end up with suicidal thoughts.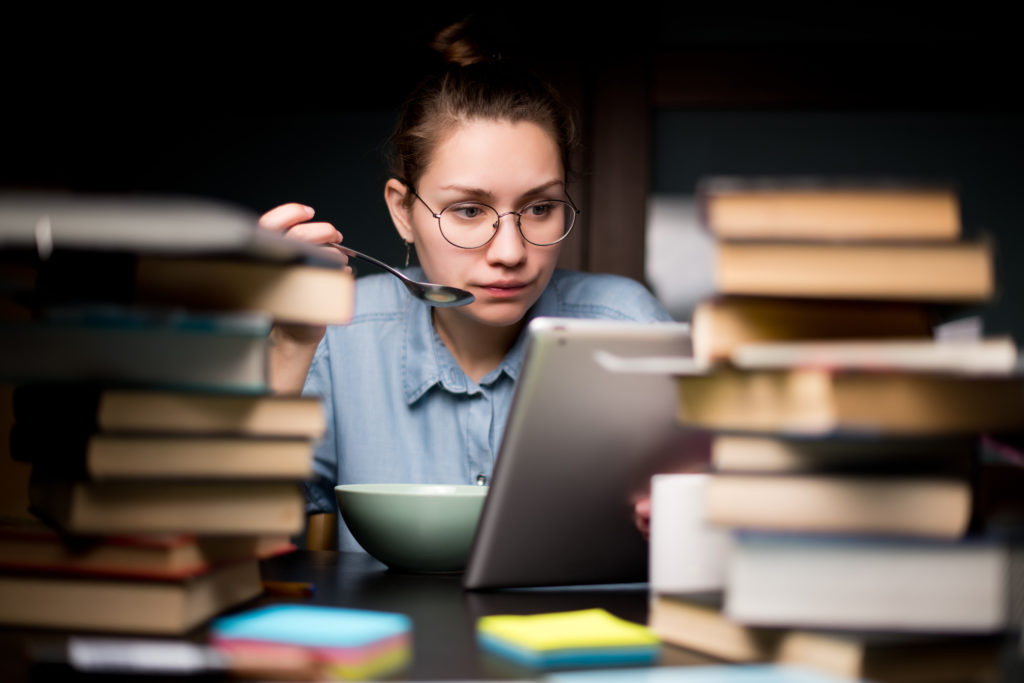 Stressors at university
Based on this, studies have focused on whether veterinary students were also a risk group and if so, what was the cause.
The results were alarming. Almost 21% of the students surveyed by the University of Murray, Kentucky answered that they had had suicidal thoughts, and 6.2% had attempted it. Seventy-two per cent of the students had had episodes of depression. Most alarmingly, out of these, only 35% were in treatment or had sought therapy.
The responses on the factors that caused the most stress to students were:
Workload and exams: 36.4%
Impostor Syndrome: 24.8%.
Student loan debt (USA): 14.7%.
Pressure to obtain good grades: 13,2%.
The struggle of online learning during the COVID-19 pandemic: 10.1%
The feeling of having to keep up with all your peers: 6,2%.
The study concludes that veterinary studies and related stressors have a negative impact on students. The rate of suicidal thoughts increases the higher the studies go. It's striking that first-year students report only 6.2% and that number increases to 47% in the fourth year.
These percentages are echoed in studies in the UK, Belgium, Norway, Australia and Germany.
High academic demands and stress have a significant impact on the mental health of veterinary students. 
The high demands of the study programmes and academic stress have a significant impact on the mental health of students. The criteria for admission to veterinary schools are based on grades. A large proportion of seats are reserved for those with the best average grades, leading to groups of students who are mostly highly intelligent and gifted.
First-year students find themselves surrounded by equally efficient and competitive peers. Consequently, peer rivalry increases and cooperation decreases. This can lead to a feeling of not working hard enough, and there is increased stress about grades. The student may even give up their social life in order to devote all their free time to studying.
Veterinary studies also represent a heavy workload. We have seen that overwork and imposter syndrome stand out as the main causes of anxiety among students.
People who experience Impostor Syndrome have doubts about their ability to perform in the profession and don't believe they deserve the achievements they attain. If you want to know more about this syndrome, we explored it in the article What is Impostor Syndrome (IS) in Veterinary Medicine? You may also be interested in Impostor Syndrome in new Veterinary Graduates: what is it and how can you overcome it?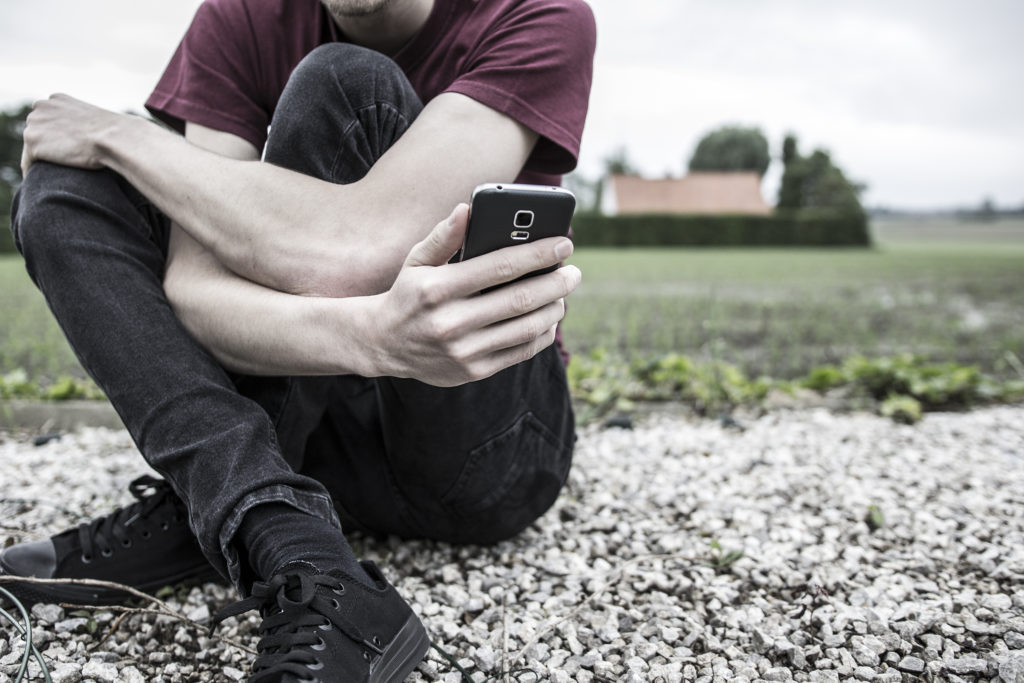 The importance of support
When these feelings become chronic, they can affect the balance between private life and study. This imbalance leads to social isolation, stress, anxiety and depression.
Significantly, according to the US study, students who had a stable relationship and/or support group were less likely to experience depression and suicidal thoughts.
Many Veterinary Schools in Europe have already implemented student counselling programmes to help students with personal or academic problems.
– Germany. Psychological counseling – Technical University of Munich
– Spain. Psychological support – University of California Education Abroad Programme
– Italy. Health and well-being – Sapienza Università di Roma
– Poland. Disabilities and psychological counselling – University of Warsaw
– Switzerland. – Psychological Counselling – Universidad de Zurich
– Counselling Centre. Universidad de Berna.
If you need information about other countries in Europe, you will find them in the European Education Area.
Universities should provide flexible schedules for these services and adapt them to the availability of students. Some of the American students consulted in the Murray University study complained that the schedules of psychologists and counsellors at their universities coincided with class schedules, and the few hours that were available were overbooked and understaffed. These circumstances made it difficult to seek professional help when it was most needed.
At HappyVet Project we recommend making it as easy as possible for these services to be available at any time and under any circumstances.
SUICIDE PREVENTION HOTLINES
ITALY
– 112 Emergencies
– Samaritans – ONLUS (http://www.samaritansonlus.org) is available every day from 1pm to 10pm by calling 06 77208977.
– Telefono Amico (http://www.telefonoamico.it) provides services everyday from 10am to 12am by calling 02 2327 2327
GERMANY
– 112 emergencies
– Telefonseelsorge – Hotline: 0800 1110 111 Hotline: 0800 1110 222 (free)
POLAND
– 112 Emergencies
– Olsztynski Telefon Zaufania 'Anonimowy Przyjaciel 89 19288 or 89 527 00 00.
SPAIN
– 112 Emergencies
– Suicide Crisis Line: Call 024. Available 24/7 and free of charge.
– Teléfono de la Esperanza (http://www.telefonodelaesperanza.org) is open 24 hours a day, 7 days a week, allowing callers to discuss a range of challenges from trauma and suicide to relationship issues. They can be reached by calling 717 003 717.
SWITZERLAND
– 144 Emergencies
– Die dargebotene Hand – 143 (Deutsch)
– PARSPAS (Français). Hotline: +41 (0) 27 321 21 21 – Website: parspas.ch 24 Hour service
References
– Arnold, Deanna Nicole: Suicide Risk and School Related Stressors in Veterinary Students. Murray State University. 4.23.2021
– Schunter N, Glaesmer H, Lucht L, Bahramsoltani M (2022) Depression, suicidal ideation and suicide risk in German veterinary medical students compared to the German general population. PLoS ONE 17(8): e0270912.